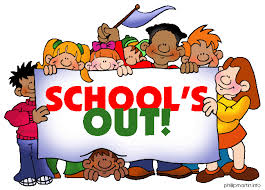 Start your summer with tons of fun!  Madison4Kids is partnering with favorite, local kid-friendly places to celebrate the end of the school year.  Visit the places listed below for special discounts and fun!
Print the Madison4Kids Bash Passport 2014 and bring to Madison4Kids partner locations.  Get two or more stamps on your passport, send to Madison4Kids and have your name entered in a contest to win great prizes!
Kids and Teachers WIN PRIZES!
Samsung Galaxy 3 Tablet, 8 GB #7281
Birthday party package from Ultrazone – $175 Value
Three chances to win Ultrazone teachers passes – $1,500 Value
Birthday party package from Boulders – $150 Value
Two Tickets to UW vs. Bowling Green Football game– September 20th
Winners announced Monday, June 23rd at Madison4Kids.com
The FUN starts Friday, June 13:
Skate at Fast Forward! 7 – 10 pm, $1 off admission and free skate rental. And, a 10% donation goes to Madison4Kids! www.fastforwardskate.com
Play Laser Tag! Noon–11:00 p.m.Free Badger Max squirt bottle for the 1st 50 kids. Ron Dayne, Heisman Trophy winner and NCAA Hall of Famer will make special visit from Noon – 1pm   www.playlasertag.com
Fun Continues Saturday, June 14:
Father's Day with the Family, Sunday, June 15:
Clown Around at Circus World! Free admission for Dads on Father's Day, with a $1 donation from all paid admissions to Madison4Kids. www.circusworldbaraboo.org
Skate at Fast Forward! 1 – 4pm, $1 off admission and free skate rental Again, a 10% donation goes to Madison4Kids! www.fastforwardskate.com
PUMP it UP! 10:45am–12:15pm & 4:00-5:30pm. Adults free, $8 kid's admission – with a 25% donation to Madison4Kids. Timeslots available to the first 35 kids, minimum 34" tall and must wear socks.
Play Laser Tag! 11:00 am – 7:00 pm, buy one admission get one free, all weekend. www.playlasertag.com
Download the Passport