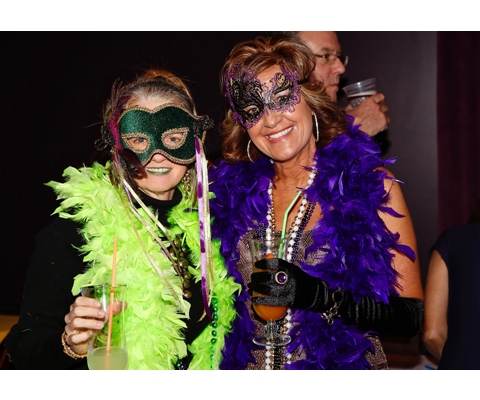 Madison4Kids rocked it at it's first ever Madness, Mayhem & Hoopla fundraising event on February 9, 2016.
Hosted at Full Compass Systems in Middleton, the event featured a fabulous sit-down Cajun dinner, a "Hurricane" in a commemorative glass, a silent auction, games, costume contest, music, dancing and revelry.
The event was the largest fundraiser in the organization's history raising over $45,000.
"We cannot say thank you enough to all of the participants, attendees and donors who came together to make this event a total success! 100% of the money raised will stay in the Madison area to help Madison area kids. Thank you!"
— Judy Miyagawa, Madison4Kids Executive Director
A special thanks to the following partners: Full Compass Systems, American Printing, Condon Jewelers, "Rockin Doc" Chris Kammer, Susan Siman, Janet Grey (Palm Reader), WISC-TV / Channel 3000, The Club Tavern in Middleton, Wisconsin, Bistro 101, Rookies Food & Spirits, Liliana's Restaurant, Whole Foods Market, Backstage Bistro, Sylvia Miller, Maurie's Fine Chocolates of Madison, Wisconsin Brewing Company and many, many more!
[slideshow_deploy id='1257′]
Help Madison4Kids Give to Local Kids
Make a difference in your community by donating to Madison for kids! Our mission is to help kids and children-based organizations in the greater Madison, Wisconsin area with a focus on helping to fund educational and healthy activities that build confidence and provide inspiration for children. Your contributions are 100% tax deductible and help kids ages 17 and under. The money you give benefits kids in Dane County, not salaries or national programs. All Madison4Kids staff is volunteer only.